Berkutchi on cigarette box in 1939 - Sagdulla Khalmuradov.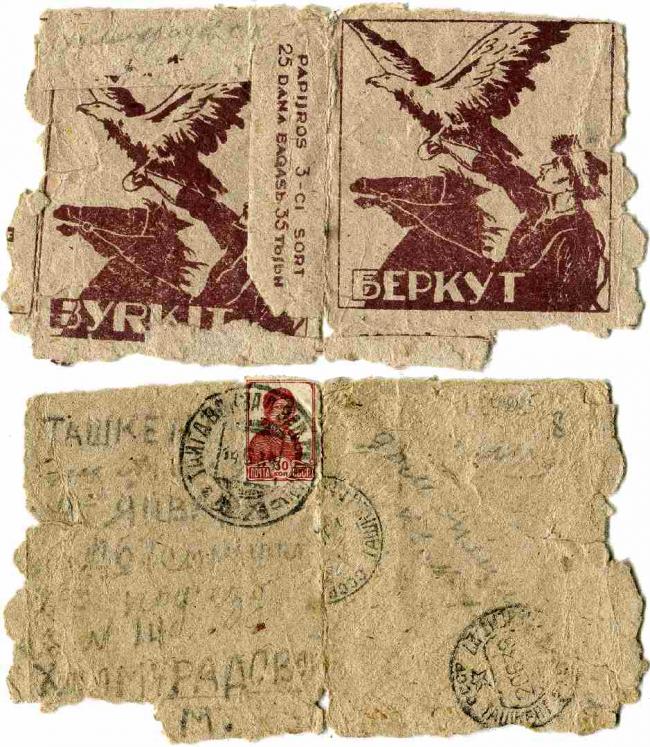 Date Created: 01 December 2017
Envelope, made of cigarette box and messages from the route in Uzbeki language written by Sagdulla Khalmuradov in 1939. Archive of International Memorial. Fund 1, Description 1, File 4995.
This image is also published on page 40 in the book: Pravo perepiski [The right to have a correspondence]. Moscow, Memorial, Agey Tomesh Publlishers. 2017. 240 p. In Russian.
Author: Unknown
Source: International MEMORIAL Society
Owner: International MEMORIAL Society
Location: Moscow, Russia