Chinese Berkut hood
Date Created: 12 November 2006
Berkut eagle hood with similar styling to Khazakh/Mongolian hoods. The two piece construction with top seam conforms well to the shape of the eagle's head. The hood is braceless and held in place by friction.
Source: Field trip of Dr. Nick Fox to Xianjiang, China.
Owner: Dr. Nick Fox Collection.
Location: UK.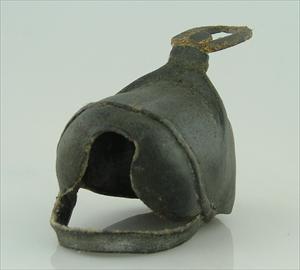 Chinese Berkut eagle hood.