Japanese falcon hood
Date Created: 11 November 2006
Hood made of paper with a silk outer. Unlike other hoods used around the world, it folds flat. This is a design formerly used in Japan, now obsolete.
Source: Field trip of Dr. Nick Fox.
Owner: Dr. Nick Fox Collection
Location: UK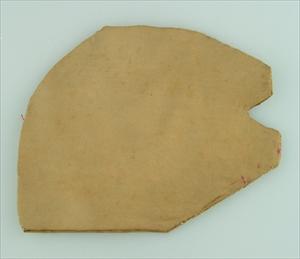 Traditional Japanese hood made of silk and paper.