Verses by Kim Jang-Op (1658-1752)
Date Created: 07 November 2007
Verses by Kim Jang-Op (1658-1752) in translation from the Korean by Graeme Wilson, published in the magazine of the British Falconers' Club "The Falconer" Nr.3 for 1969.
Author: Kim Jang-Op in translation by Graeme Wilson
Source: The Falconer, 1969, Nr.3
Owner: BFC
Location: BFC
Click link to to download the file: To Sum It Up. Falcon (20 KB)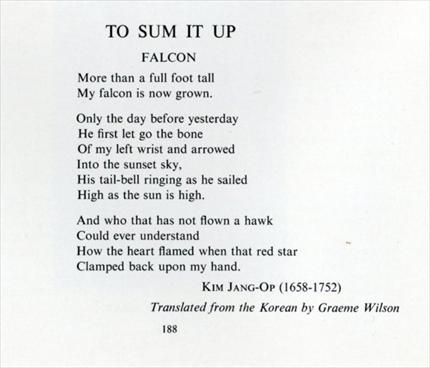 To Sum It Up. Falcon.