Saker Falcon on the rock by Erna Goudbeek.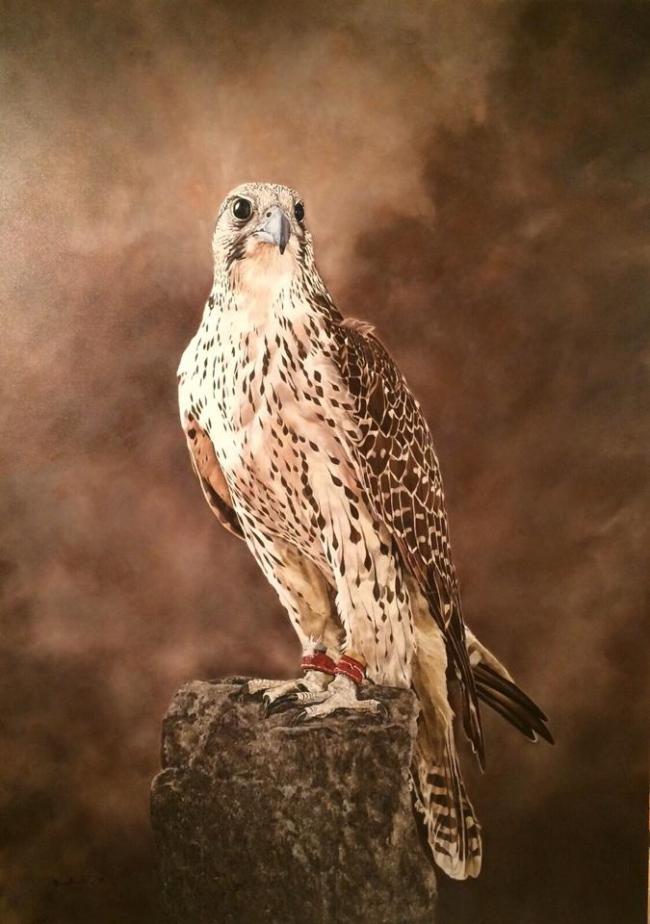 Date Created: 28 June 2016
"Saker Falcon on a rock"

Paper Giclee Print
Original oil painting on panel, 112x80 cm., for sale, incl. frame

Following sizes paper Giclee prints are available, price plus shipping cost.
Giclee prints will be shipped rolled up in a tube, track&trace insured.
Author: Saker Falcon on the rock by Erna Goudbeek
Source: Falconry in Art Facebook
Owner: Erna Goudbeek
Location: the Netherlands