Falconry by Russian artist S.N.Roerich (1904-1993) made in 1923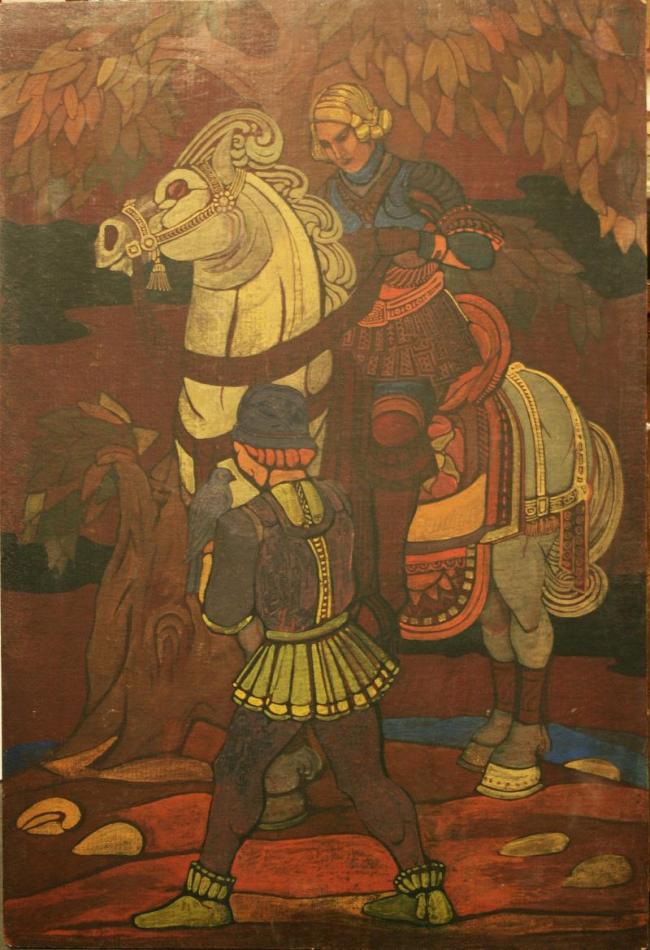 Date Created: 19 March 2018
Oil on orgalit, tempera, charcoal, 96.5 x 63.5 cm. bilateral pattern.
October 15 open 41-й Antique Salon
ARTinvestment.RU 10 октября 2016
The main show of the participants in the antique market in Russia will last till 23 Oct 2016
41-й Russian Antique Salon will be held under the official patronage of the Ministry of culture. On this occasion, first Deputy Minister Vladimir Aristarkhov sent the organizers a letter which notes the importance for the artistic life of the capital.
Author: Russian artist S.N.Roerich (1904-1993)
Source: The Internet
Owner: ARTinvestment.RU
Location: Moscow, Russia