Boy with a hawk - Kajari painting. Persia. End of 18th cernury.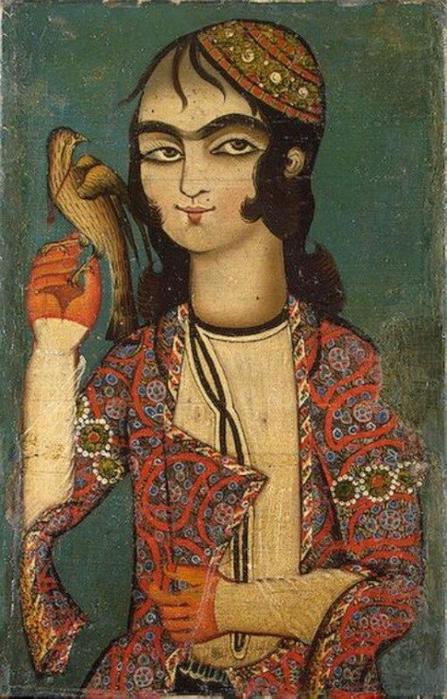 Date Created: 19 October 2018
Династия Каджаров правила Ираном с 1795 по 1925 гг. Ее основателем стал Ага-Мухаммед-хан Каджар, предводитель тюркского племени каджаров, который объединил Иран и утвердил Тегеран в качестве новой столицы.

Dyansty of Kajars ruled Iran since 1795 till 1925. Its founder was Aga-Muhammed-khan-Kajar, ruler of Turk tribe of kajars, who united Iran and established Teheran as a new capital.

Author: Unknown
Source: The Internet
Owner: Liveinternet.rui
Location: Unknown
Link to Website: https://www.liveinternet.ru/users/truskovalent/post338633396/